Another very simple and tasty salad, this time with salmon combined with feta cheese and beetroot. It's very delicious. Especially, that I have a taste for pickled beetroot. I love to eat them directly from the jar. I used canned Salmon. But, if it is difficult for You to find it, seems to me, that the tuna also will be a good match.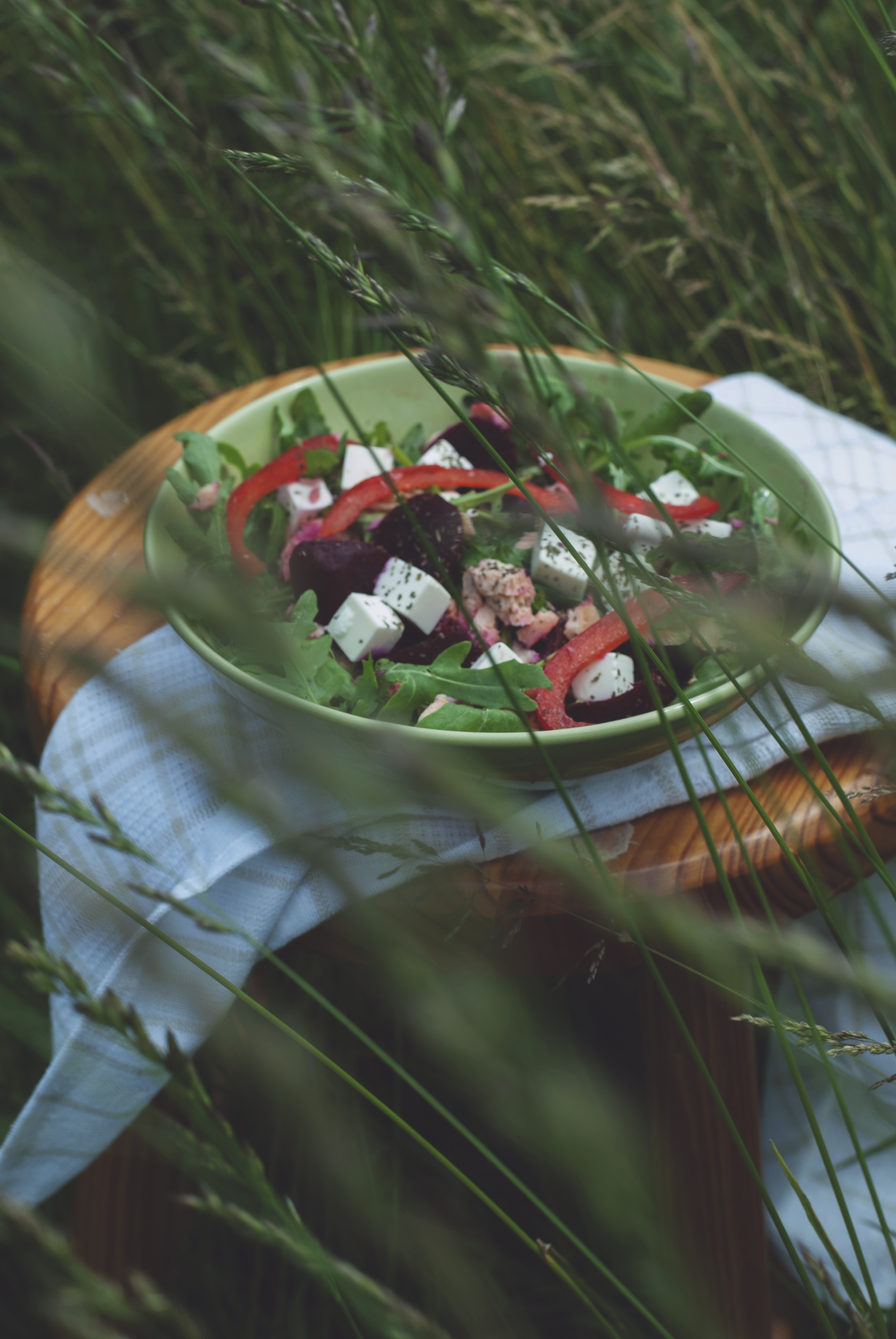 Ingredients
in 2 portions
100 g canned salmon
80 g arugula
50 g feta cheese
1/2 red bell pepper
100 g pickled beetroot
1/2 red onion
2 tbs olive oli
1/2 tps lemon juice
salt and pepper to teste

Instructions
Drain the salmon and put to the bowl. Crush with a fork into smaller pieces. Add arugula and chopped vegetables into the bowl. Add feta cheese and pour the olive with lemon juice. Season salt and pepper. Mix and serve the salad with fresh bread.